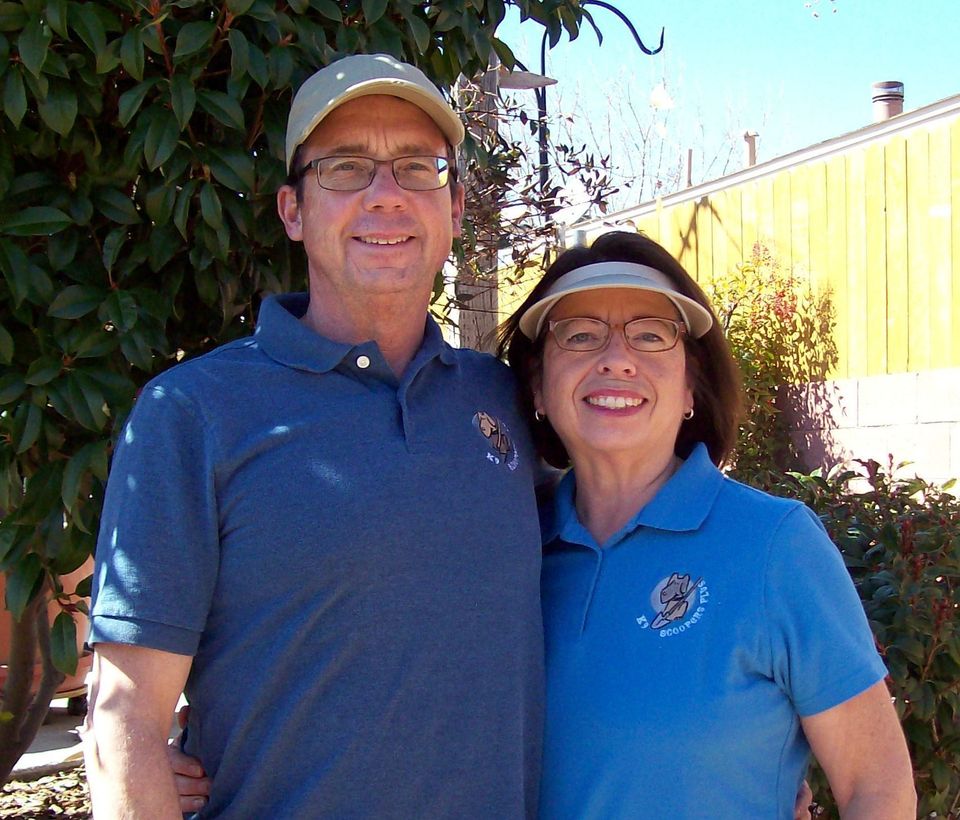 Hello. We're Kirk and Molly Reed, the owners/operators of K9 Scoopers Plus. Thank you for stopping by our website and inquiring about our service. We look forward to getting to know you and your K9.
After careers in the real estate title insurance and semiconductor fields we started K9 Scoopers Plus in 2005 as a way to provide a service to others that would enable them to spend more time doing the things they love and enjoy.
Our clients include:
Families with busy schedules
Elderly
Children caring for elderly parents
People with physical limitations who have service dogs
Businesses, including those with guard dogs
Apartment communities
Property management firms
Landlords who rent to dog owners
Real estate agents with closing conditions
People on vacation
People who just want a break from picking it up themselves for awhile
Our prices are very reasonable and we believe our service is unmatched. Weekly, bi-weekly, monthly and one-time services are available. 
Give us a call today. We'll be glad to start your service as soon as you like!